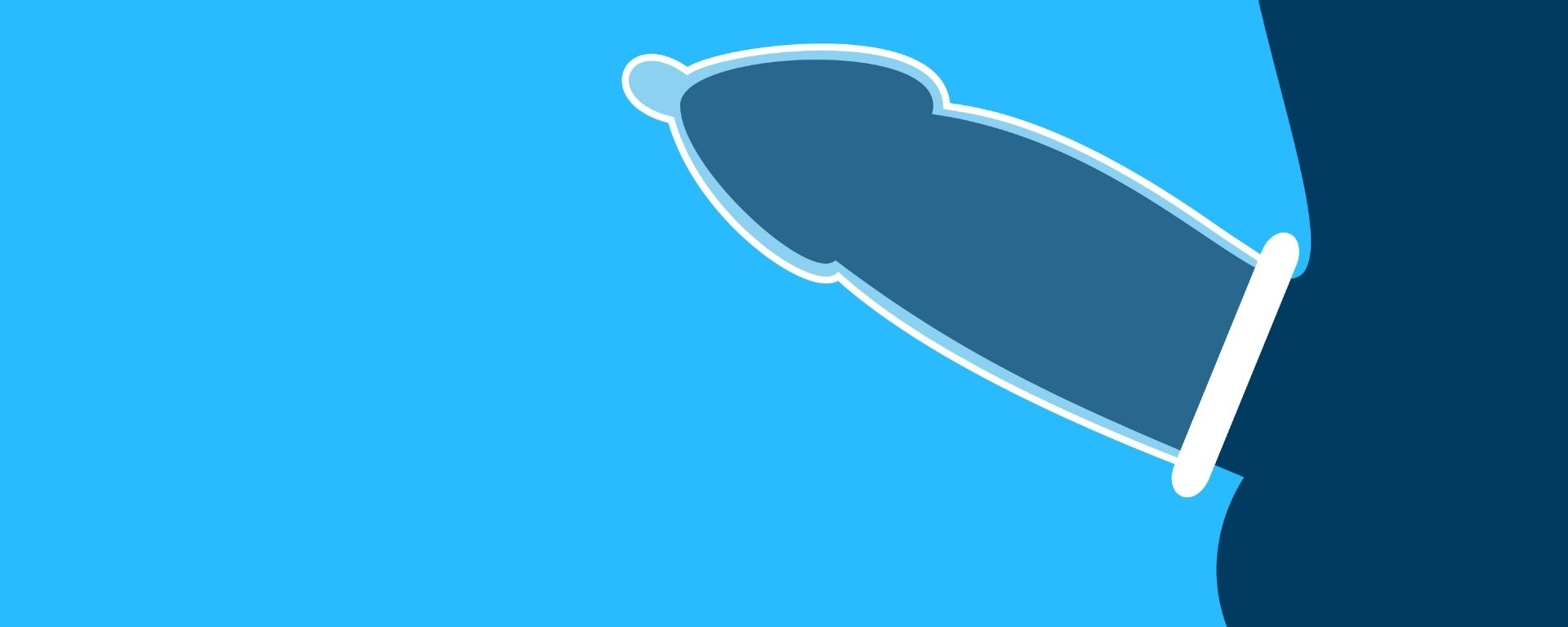 How do I choose the right size condom?
Just as there are many different sized and shaped penises, there are fortunately condoms of different sizes and shapes. If the sample condom you have received from school or elsewhere does not fit comfortably, you should try other types. When selecting a condom, the thickness of the penis is more important than its length.
The most important thing when choosing a condom is to start with examining of your own penis. It is advisable to measure the circumference of the penis at the thickest point when the penis is erect. You can do this with either a soft tape measure or a piece of string, which you then measure with a regular ruler.
For a condom size that suits you, compare the circumference of your penis with the condom size table. Different condom manufacturers and online shops selling condoms have their own size tables, but this size table, for example, is a good starting point.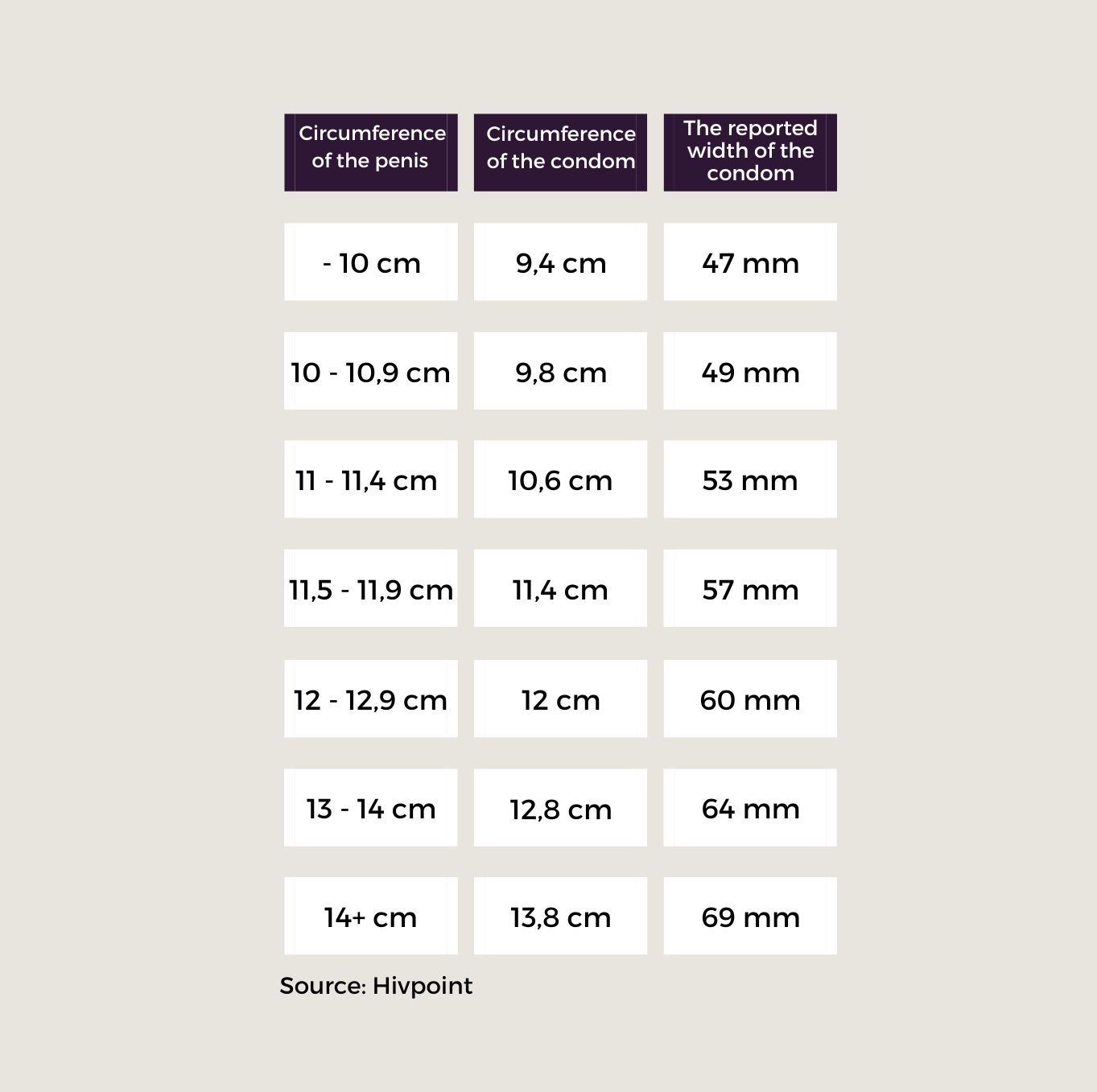 Most commonly, condoms are made of latex, or natural rubber, which is a very flexible material. For this reason, you should always select a condom that is smaller in circumference than the circumference of your own penis. For the nominal width often indicated on condom packages, divide the condom circumference by two.
There are also different shaped condoms – just like these are penises
In addition to penis thickness, it is a good idea to visually assess the shape of one's own penis: Is it evenly thick everywhere or is the head of the penis, the glans, clearly thicker than the shaft. If a penis is approximately evenly thick, it is a good idea to start off by selecting a straight condom. If, on the other hand, the glans is notably thicker than the shaft, it is a good idea to start the experiment with a condom that is wider at the tip than elsewhere. A third common model is an anatomically shaped condom, which is at its tightest just below the tip. For some, this model fits best and feels most suitable, while for others, it is straight or one that has a wider tip.
If it feels difficult to put a condom on, try a different type of condom.
It is important to remember that all instructions and tables are only indicative. A condom of the right size and shape can ultimately only be found through trial and error. When the condom rolls comfortably over the penis, feels suitably tight and stays well in place, it is the right size.
If you cannot find a condom of suitable size on the shop shelf, we recommend that you keep looking from online shops selling condoms with a wider range of varying condoms for different sizes.
In addition to latex condoms, there are also latex-free plastic condoms suitable for those with a latex allergy. In addition, there are condoms that can be placed in the vagina/rectum (so-called women's condom), which are suitable for use with penises of different sizes.
When oral sex is performed in the area of the vagina or anus, it's advisable to use a ready oral dam or one made from a condom.
Was this helpful for you?
You may be insterested also in these