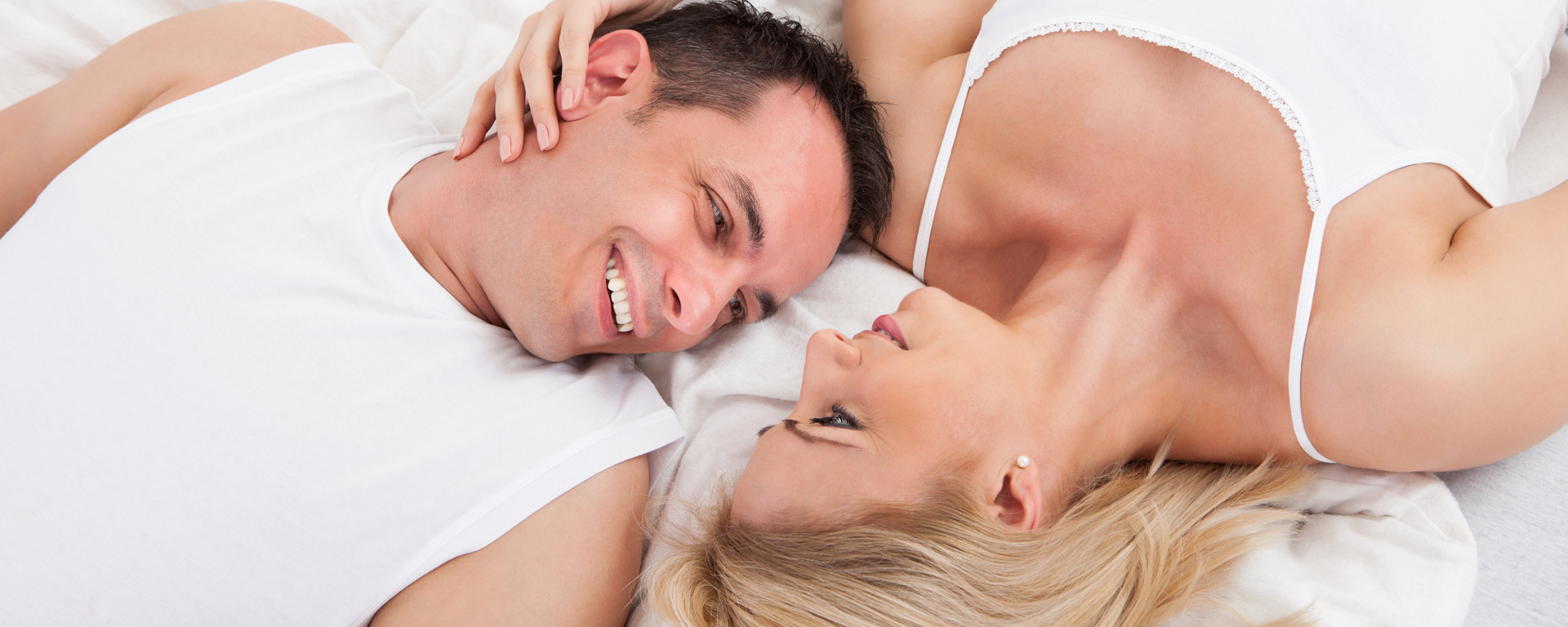 Hold Me Tight conversation
In this episode, you will practice sharing your needs and fears with your partner. You will practice replying to each other. The aim of this episode is to strengthen your emotional bond with your partner.
It's essential to share your fears and needs clearly – but at the same time softly, in a way that will help your partner respond to them. It's also crucial to learn to respond to your partner's needs and to be accessible to him or her as genuinely as you can. If a couple is able to have a conversation like this, it's an excellent antidote against the negative cycle, and against growing distant from your partner. A conversation like this feels good, it calms you down and it's rewarding for both partners. Studies show that couples who can discuss things together in the way Sampo and Minttu do in the video can build an extremely satisfying relationship together and create lasting changes in it.
Exercises
Sharing your fears and needs with your partner
The purpose of this exercise is to recognize and to share with your partner the fears that are activated during rocky moments in your relationship. The aim of the second part of this exercise is to identify your needs in your relationship and to share them with your partner.
Part one: Sharing your fears
What am I most afraid of in our relationship? What kinds of fears arise at moments of lost connection?  What kind of fears drive me into the negative cycle?
1. Think about the answers to the questions first by yourselves:
Take "the elevator down into your emotions" and return in your mind to the softer feelings that lie beneath the protective emotions that you identified in Episode 3.
What emotions are surfacing for you? An emotion can be a figure of speech (such as "I feel like I've gone to pieces, I feel like a rag that's been thrown into a corner"), an idiom (such as "I'm completely at a loss"), or an adjective (such as "I feel helpless, I'm terrified, I feel completely alone").
The deepest feeling is almost always fear and sometimes shame.  Sharing feelings of fear is difficult and can feel risky because talking about your fears can make you imagine difficult consequences and catastrophes.
2. What is your biggest fear?
Examples:
"When I tell my partner that right now I feel completely at a loss in our relationship and don't know what to do, my biggest fear is that my partner will say they don't value me at all because I can't solve this thing. I'm scared that I'm not at all what my partner wants me to be, that's my greatest fear."
"If I share with my partner that right now in our relationship, I feel that I don't matter to them, my biggest fear is that my partner will say that I don't matter to them, I'm not important. I don't want to hear that I don't matter and that's why I can't take the risk of talking about it."
These are just some of the fears you might have: you will reject me / I'm not good enough for you / I'm not enough for you as I am / you don't value me / I'm not important and I don't matter to you / you don't love me / we can't find our way close to each other again.
My biggest fear is that:
__________________________________________________________________________
Take turns sharing your answers above with your partner, starting with the partner who tends to withdraw more. This is because the more demanding partner, who is often more in touch with their fears, can find it more difficult to connect with the withdrawn partner unless they first get a signal that the withdrawn one wants to share their experience.
Part two: Sharing your needs
What do I need the most? How can you help me feel that there's a safe emotional bond between us?
Turn fully toward your partner to make sure your important message comes across. Share your fears again and then tell your partner what you need right now. Express your needs clearly. Your partner's job is to listen and try to be on the same wavelength as you.
When I'm scared that ____________, what I need is  ____________.
Examples of needs: to know that I'm important to you / to know that I'm enough for you as I am / to feel that you need me and that I can support you / to feel that you value me / to know that you're there for me when I need you the most / to have the courage to ask you for what I need and for you to understand how difficult that is for me / to be able to trust and rely on you and to know that we are both doing our best for our relationship.
Your partner will share with you his or her emotional reaction that arises from hearing you express your needs.
When you tell me you need ________________, the emotion I feel is: ____________________.
"When you tell me you want to feel that you're enough for me and that you're good enough as you are, I'm glad you shared that because I love you exactly as you are, and I never want you to feel you're not good enough. I just never realized that my own fears and the nagging I do as a result have made you feel like you're not enough for me."
"It's hard for me to understand how you could feel that I don't love you. I've been trying to communicate to you with everything I do that you're the most important thing in my life.  I never understood until now that my own actions and withdrawal have only strengthened your feeling that I don't love you. I understand now that just being present, being there for you is enough for you. That's a relief."
Sometimes sharing your needs feels too difficult or the risk seems too great… If that's the case, share your needs in smaller sections, for example by saying: "It feels too difficult to ask for what I need just now."
If this is the case, consider what are you afraid of? What could happen if you asked for what you need?
Sometimes it's difficult to recognize your own needs and you may feel like: "I don't really know what I should say right now."
These feelings are allowed and understandable. Sometimes we have closed off our needs from our conscious mind already as children, and so it's understandable that they may be difficult to recognize. They may be very difficult to talk about too.
Was this helpful for you?
You may be insterested also in these
In the exercise, couples can share their wishes and experiences about closeness, sex and touch with each other.
The purpose of this exercise is to think about how to keep your love alive in your everyday lives.
The purpose of this exercise is to process past events that continue to weigh on each partner's mind.